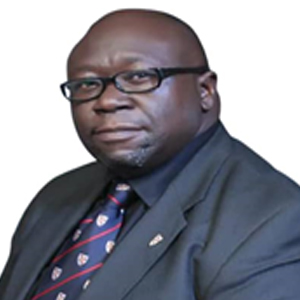 Dr Adeyemi Agbelusi is Principal Partner, Berean Associates. He is an Accredited Negotiator, Independent Mediator and Arbitrator.  
Adeyemi is an experienced ADR consultant with extensive numbers of disputes resolved in core areas of family, Banking, Real Estate, Construction,Corporate and Commercial  matters as specialty. He serves on the Panel of Neutrals of the Lagos Multi-Door Courthouse, Federal High Court ADR Center, Lagos Court of Arbitration and Panels of Several Private domestic and International Institutions. He is a Member of the Standing Conference of Mediation Advocates.
He is the Chairman YMG, Mentorship Committee and Chairman, Schemes Committee of the Chartered Institute of Arbitrators Uk and facilitated the launch of the Micro, Small Enterprises Arbitration Scheme. He is also on the Approved Faculty List, Tutor and Assessor (Mediation, Domestic and International Arbitration) of the CIArb Uk. He has also serves on several other Committees of the CIArb. He is a member of the Board of Advisors of the Dispute Resolution Hub. He is an accredited trainer with IM Campus, Europe and Board Member of Mediate Guru International. 
He is the Chairman, Institute of Chartered Mediators and Conciliators, Lagos Branch.He is a member of the ICC, International Court Of Arbitration ADR-Commission. He is also a CIArb and ICC trained Arbitral Secretary with expertise in Arbitration Case Management Techniques and drafting of enforceable Awards.
 He is well published in several journals and is passionate about the growth of appropriate dispute resolution.
Dr Adeyemi Agbelusi has garnered valuable Dispute Resolution experience, He has been involved in a number of large complex commercial mediation and arbitration matters in Nigeria and Abroad and has advised on private international issues arising from cross-border transactions. Dr Adeyemi has acted as Tribunal Secretary to Sole Arbitrators and Arbitral Tribunals in Commercial Arbitration Proceedings and had been appointed to act as Mediator/Arbitrator by institutions and state governments. 
He is a Fellow of the Society of Advanced Legal Studies, University of London, Fellow, Malaysia Institute of Arbitrators, Fellow, Arbitrators and Mediators  Institute of New Zealand, Fellow, Institute of Chartered Mediators and Arbitrators, Fellow, Institute of Management Consultants, Fellow, Chartered Institute of Arbitrators Uk. Full profile available linkedin.com/in/yemi-agbelusi